Pupils deliver sacks of toys to Great Ormond Street Hospital patients
Our charitable pupils delivered sacks full of toys to patients of Great Ormond Street Hospital following a festive fundraising drive.
Eden Girls' School raised over £1,600 through our Winter Gift Programme to help put smiles on the faces of children facing the festive season in hospital.
Girls across all year groups organised a variety of activities to raise money to buy the children's gifts. Highlights included a cinema screening in school, a sponsored swim, tasty bake sales and sponsored silences from some of the school's chattiest students.
Year 10 pupils Shariqa Zia, Khadija Mohamed, Habsa Hussein and Sumaya Hassan organised the movie screening with popcorn, nachos and much more.  They took the charity to heart when they learnt that the son of their form tutor Ms Aswat will be admitted into GOSH over Christmas for a heart operation. Other pupils were drawn to the cause as they had personally experienced the fantastic care that GOSH provides to children.
A group of pupils visited Great Ormond Street Hospital on Wednesday 20 December to distribute over 450 gifts to youngsters on the wards.
Year 7 pupil Rumaysa Patel commented, "It was a one of a kind experience and it was really nice to fundraise through a sponsored silence for this cause. We all felt the festive spirit – delivering the gifts where they needed to go. I felt honoured to help."
Badriyah Islam, Year 10 pupil and Head Girl, commented, "Delivering the toys to the hospital was really special because we knew that those receiving the gifts will value them.  I felt humbled to be a part of this small act of kindness."
Shahina Ahmad, Principal of Eden Girls' School, Waltham Forest, added, "Through our annual Festive Winter Gift Programme, we aim to encourage our pupils to think of others at this busy time of year when many people are celebrating with their families. Unfortunately for young patients of Great Ormond Street Hospital the festive season may not be as happy. It was our mission to surprise the children with gifts and to put smiles on their faces – a mission our pupils wholeheartedly embraced!"
Through the Festive Winter Gift Programme, all schools run by Star Academies, aim to offer support to the most vulnerable people – young and old – in their communities, those who are unwell, elderly, living in care, those who experience loneliness or food poverty. The Trust's aim is to ensure that no one in the communities around its schools goes without a card or a gift at this festive time of year.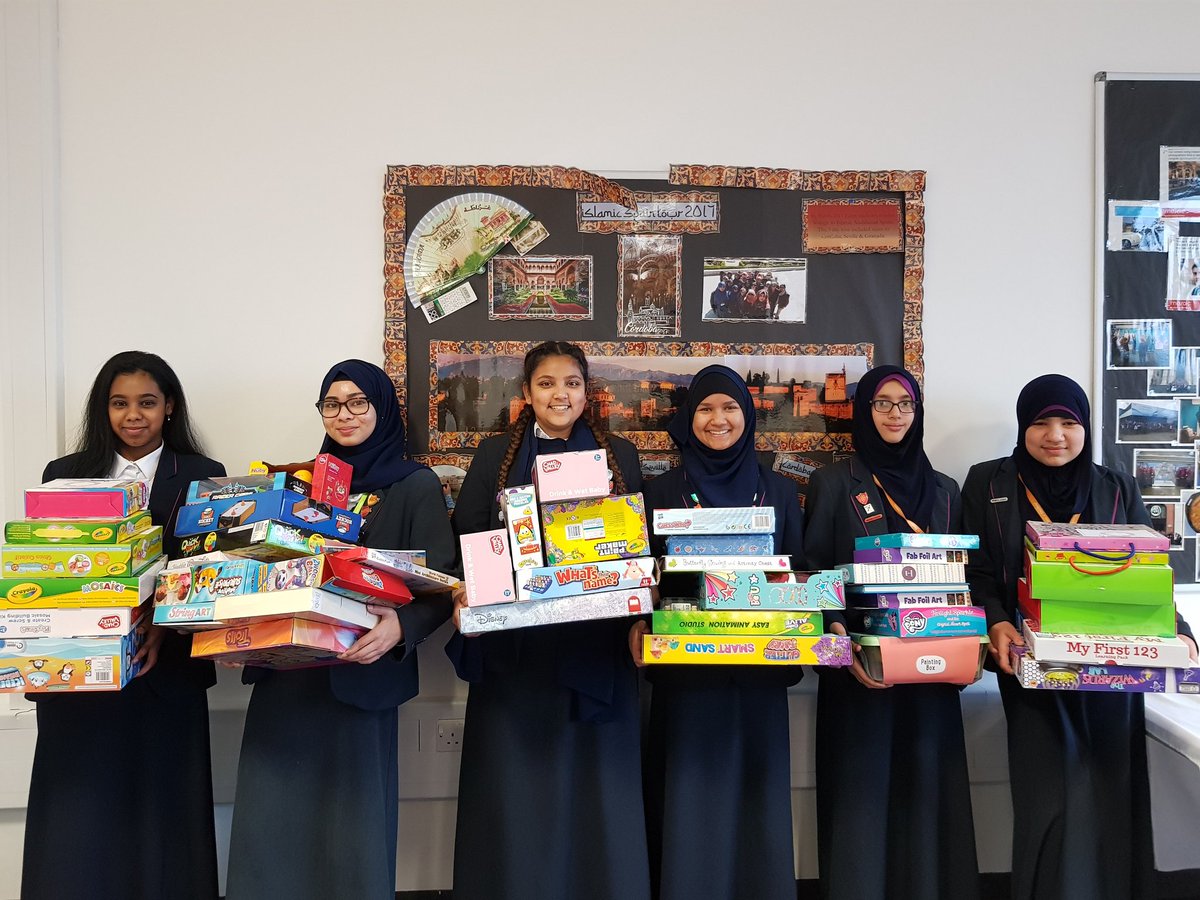 Pupils from Eden Girls' School, Waltham Forest with the piles of presents they took to young patients at Great Ormond Street Hospital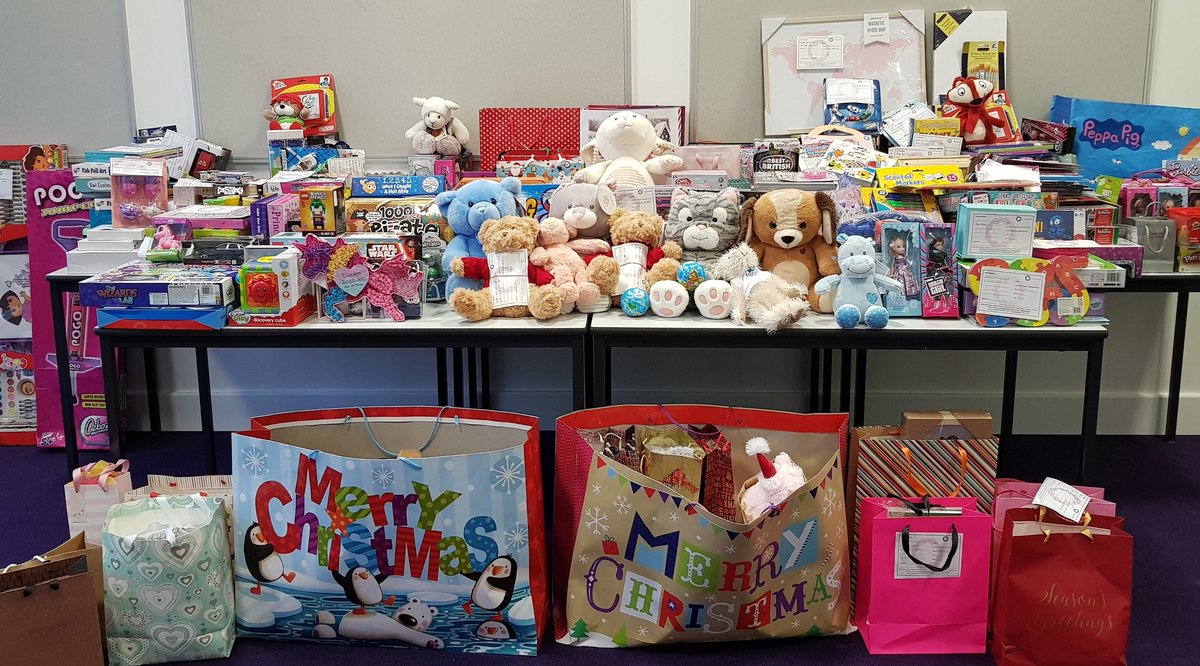 Fundraising and donations helped Eden Girls' School, Waltham Forest provide over 450 gifts for Great Ormond Street Hospital patients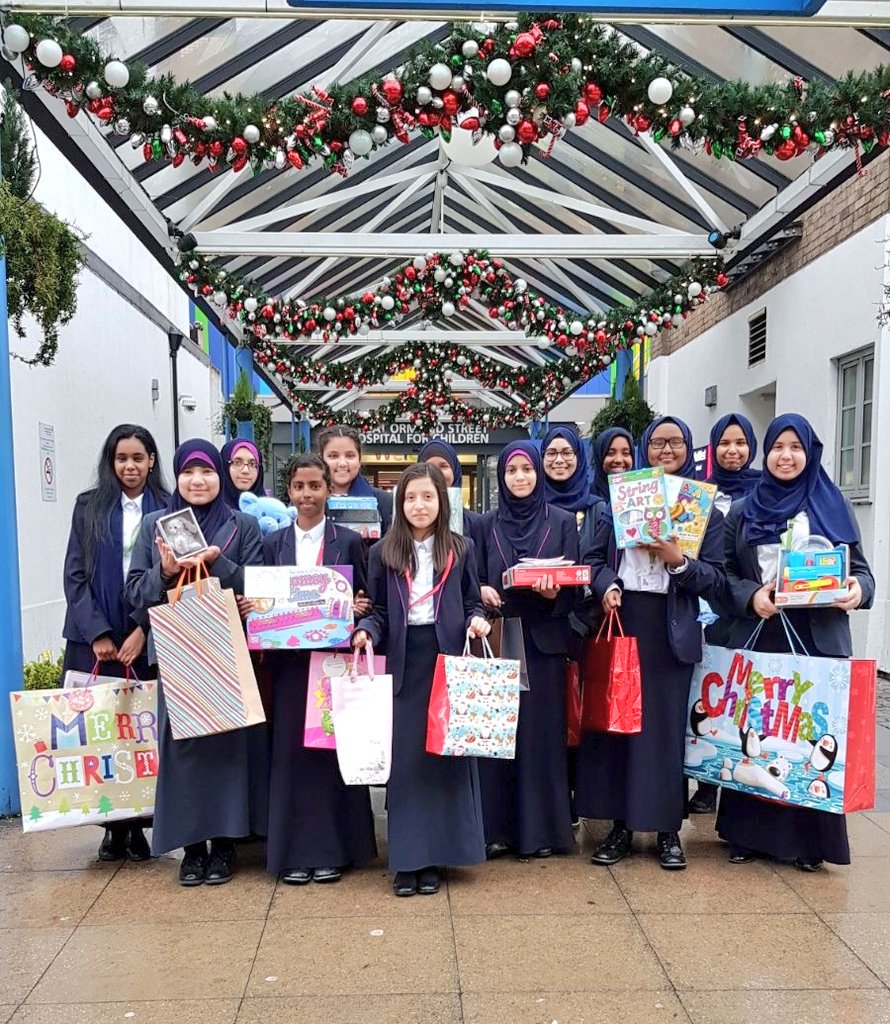 Eden Girls' School pupils arrive at Great Ormond Street Hospital to deliver gifts to young patients.
Added By: Aisha Ayub | Date Added: 28th Dec 2017 | Posted In: Good News Stories