Eden Girls' School kicks off new FA partnership in Girls' Football Week
Wednesday 15 November 2017
NEWS RELEASE
Eden Girls' School kicks off new FA partnership in Girls' Football Week
Pupils at Eden Girls' School, Waltham Forest marked Girls' Football Week last week by kicking off their new girls' football after school club.
All girls in Years 7 to 11 at the Blackhorse Lane secondary school have the chance to join the weekly club. Run by PE teacher Ioanna Kolitsopoulou, the girls' football club offers pupils coaching in key football skills, while future projects will get them involved in activities beyond the pitch designed to boost their leadership and life skills.
Aamena Mayet, Assistant Principal, commented:
"Our pupils were excited about the opportunity to get involved in football coaching and skill building sessions. Through the FA's programme, over the coming months we will also be establishing a school football team, with the chance for pupils to get involved in roles off the pitch to help manage and lead the team."
Pupil Maryam said:
"I feel so free doing football, and so independent. You don't need to be perfect to play football. Playing makes me feel so important."
Eden Girls' School pupils are set to benefit from a unique partnership between the FA and Star Academies, the multi-academy trust to which the school belongs.
Star Academies has recently been designated as an FA Girls' Area Hub, joining a network of organisations that support and deliver girls' football across England. As a hot spot for growth and development of girls' football, the Trust Area Hub commits to working with the FA to change perceptions and social barriers to participation and to create a strong, inclusive and engaging programme of activities.
Kate Hebden, the Trust's Head of Pupil Leadership Specialism, commented:
"As the first multi-academy trust to become an FA Girls' Area Hub, Star Academies schools will have access to programmes developed by the FA to encourage more girls to get involved in the beautiful game, and not only as players.
"We aim to empower our female pupils to get involved in the sport both on and off the pitch, developing leadership skills and character traits that will stay with them for life. The FA's aim through the Girls' Area Hub programme is also to inspire more young women to consider careers in football.
"Staff in the schools taking part in the programme will also have access to FA accredited CPD courses leading to qualifications in sports coaching. The Trust will also be in a position to help the FA develop best practice for extending the programme."
The FA Girls' Area Hub programme, delivered in partnership with the Youth Sport Trust, takes learning opportunities through football way beyond the pitch.
The primary school programme, Active Literacy, aims to engage girls aged five to seven years in creative play and boost their literacy skills through football themed activities.
In secondary schools, the Game of Our Own programme empowers girls in Years 7 to 9 to set up and run their own football club as an after school activity. Aside from the players, many leadership roles are available to pupils including coach and event manager. Funding is also available to support pupils in the running of their clubs. In addition, teachers deliver character development sessions through their core curriculum PE that help pupils' gain vital life skills such as motivating others, communication, empathy and leadership.
Eden Girls' School, Waltham Forest, a free school, opened in September 2014. The school, judged 'outstanding' by Ofsted in June 2017, has pupils in Years 7 to 11, and a sixth form will open in September 2018. For more information about the school, visit www.edengirlswalthamforest.com.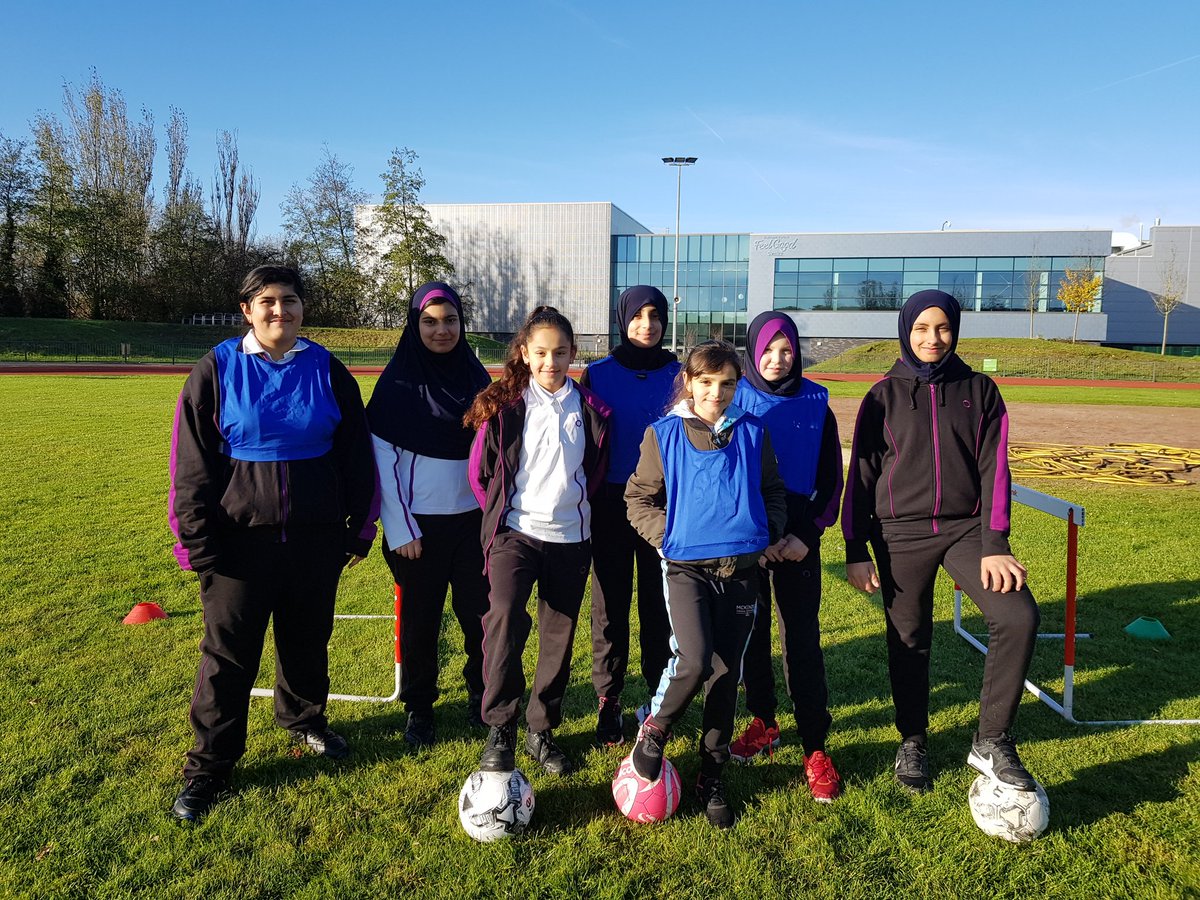 Pupils at Eden Girls' School, Waltham Forest enjoyed their new football after school club, launched during Girls' Football Week
Notes to editors
Eden Girls' School, Waltham Forest is run by Star Academies, a not-for-profit multi-academy trust. One of the UK's leading multi-academy trusts, Star runs both faith-based and non-faith primary and secondary schools across the UK. Star is a values-based organisation that works to improve the life chances of young people in areas of social and economic deprivation to help them succeed at the highest levels of education, employment and the professions. For more information about Star, visit www.staracademies.org.
Girls' Football Week, which ran between 6 and 12 November, is the FA's national campaign aimed at raising the profile of women's football and supporting their aim of doubling the number of women and girls playing football by 2020. For more information, visit www.fagirlsfootballweek.com.
Added By: Aisha Ayub | Date Added: 17th Nov 2017 | Posted In: Good News Stories